Codemine was founded in 2016 as a family business by Lukasz and Mateusz Kwasniewski dedicated to integrity and excellence in SAP technical consulting.
Through gaining experience in various SAP complex implementations, our team is able to identify the best opportunities regardless used technology. Our strong point is team comprised with specialists in various SAP technical areas.
We have gained our experience on the foreign markets by supporting leading corporations and companies from the SME and large sector.
We see ourselves as a SAP passionates who constantly improve in areas  of SAP cloud, mobile and integrations.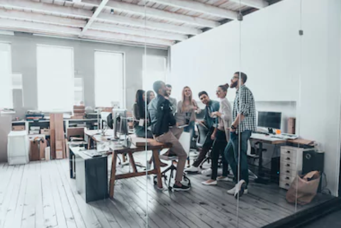 Delivering the right skills
It's all about the perfect match. Our clients get to work with the best people under honest and transparent terms. 
SAP Services Outsourcing
We provide services of building,
implementation, maintenance and
development of IT solutions for business.

Lower your project risk
Employing our professionals helps get your project delivered more quickly.

Reputation
Our customers can always trust on us
We run agile
Now we're delivering faster and better projects with leaner teams and processes.

We are team
There is no issue which we as a technical team are not able to solve.
What we do
Our specialists acting as lead SAP ABAP developers, Technical Architects, Integration and Mobile specialists help you develop a framework for action for achieving your strategic goals.
Our passion are new SAP technologies. We constantly develop ourselves in latest SAP innovations.

Integration & Migration (PI/PO/HCI)
SAP S4HANA, ABAP,  AIF
HCP, Mobile Solutions
FIORI, UI5, Odata
SAP CRM, FI-CA
and more …
Trusted Us